Living in Coffs Harbour
The coastal city of Coffs Harbour is located on the East coast of Australia. It is situated on the north coast of New South Wales and possesses a population of over 70,000 people. You may reach the city via plane, train or land and is said to have the most temperate climate in Australia.
Coffs Harbour is popular to people who are looking to escape the big city life and relocate to the quiet towns on the coast or rural areas in an affordable location. Just like the lifestyle in Sydney, life at Coffs is stress-free and multi-cultural. The region of Coffs boasts of sun, tropical forests, great beaches, and wonderful restaurants among others.
What Awaits at Coffs Harbour
Coffs harbor is the perfect choice for those who wish to travel the lovely East coast of Australia. It offers more flexibility for tourists as well as people who intend to make Coffs their homes as the city enjoys a more affordable cost of living.
Here are just a few of the perks that you can enjoy at Coffs Harbour:
Public Transportation
Going to and fro is easy around the Coff Harbour area. Buses are available around the town centre and between the surrounding beaches and towns.
Travelling from Coffs to Other Cities
It's convenient to visit other cities as there are buses, trains, and planes that is available in the city. Qantas and Virgin Blue as well as other regional airlines fly to Coffs as well. Countrylink provides two rail services from Sydney and Brisbane to Coffs. Greyhound and Premier Coaches accommodates intercity coach routes.
Accommodation
You can find various type of accommodation in Coffs Harbour like Hostels, Home Stays and Share Accommodations.
Recreation
As Coffs Harbour is a coastal city, tranquil beaches and beautiful landscapes are available for residents or tourists. The unruffled surroundings have a bountiful wildlife that ranges from dolphins in the seas to kangaroos in the forests.
You can try surfing, snorkeling or scuba diving at the beaches and kayaking or even learn hand fishing at the rivers. Coffs Harbour has two golf courses, several parks and reserves that are perfect for bushwalking or nature walks.
People who would rather stay indoors can opt to visit cinemas, malls, restaurants, cafes, pubs and bars.
Housing
The market for residential properties in the Coffs Harbour has a wide selection allowing you to choose what best suits your lifestyle or budget. You can ask local real estate companies or research online for great offers.
Exquisite Food Choices
Coffs has some of the most talented chefs in Australia who can turn fresh local seafood and an array of local produce into masterpieces. Sample the fantastic restaurants that are spread out all over the city.
Shopping
Coffs Harbour has diverse shopping options having national franchises and several major stores. There's the City Square which presents a delightful feel of shopping within a village. On the other hand, Homebase offers a complete variety of homewares.
Metaqua Sal's Services Providers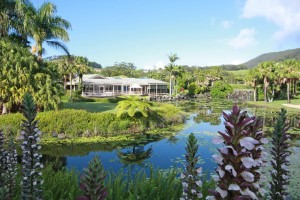 Located on Charlesworth Bay's beachfront on 40 hectares of subtropical gardens and only 3km from Coffs Harbour CBD.
The Resort has a range of extensive facilities including Tranquility Day Spa, 9 Hole Par 3 Golf Course, 3 Swimming Pools, 4 Tennis Courts, Kids Club, Charlie's Restaurant and Bar, Segways, Walk On Water Balls, Laser Clay Shooting, Splash Golf and Much more.
With Accommodation packages to suite all budgets , Novotel Pacific Bay Resort is the perfect place to relax and unwind.
Coastal Media
Coastal Media specialises in the production of Television Commercials, Corporate Videos, Web & Viral videos, 3D animation and photography. Using the latest high-definition digital technology we deliver the highest quality product to our clients.
Coast Studios
Coast Studios are a collaborative of branding specialists, logo designers, graphic designers & website developers, located in the coastal town of Coffs Harbour NSW.